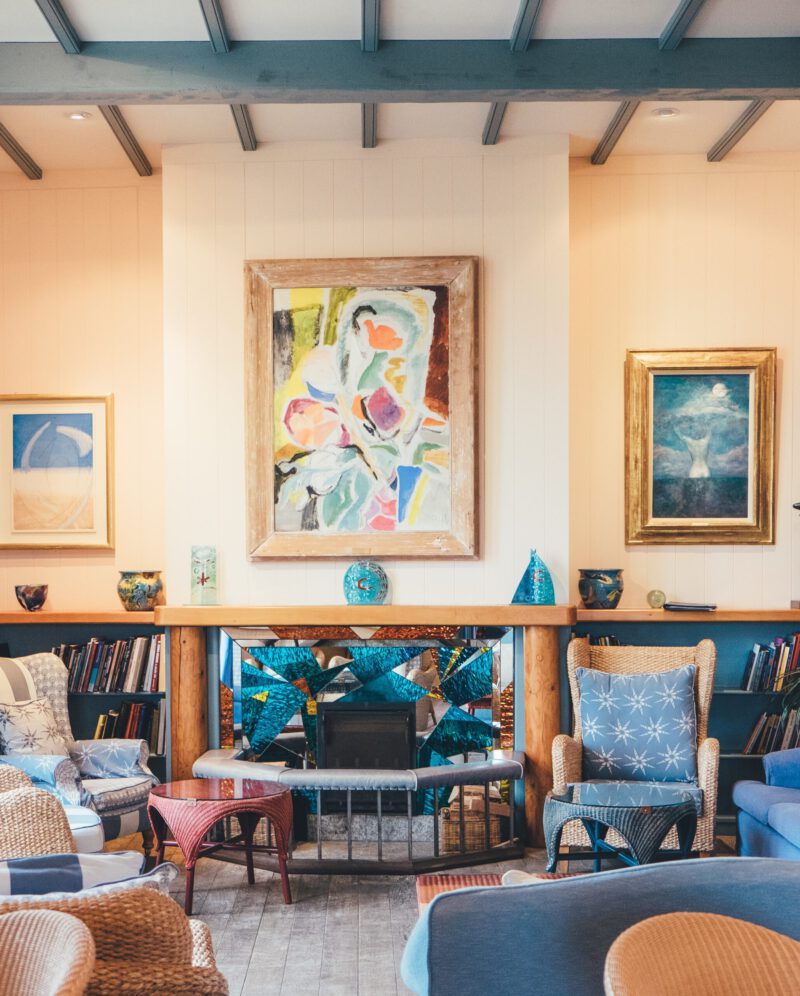 06 Apr

The Value of Art in… HOTELS

 

Hotels are meant to be places where people can relax and remain comfortable throughout their stay. Therefore, you need to think about offering the best possible experiences to people who come to stay at your hotel as well. That's where art can assist. There are multiple reasons to use artwork in a hotel. Here are the most prominent reasons out of them.

 
You can engage with visitors with art
Using contemporary art for decoration is a popular trend that you can find among hotels all around the world. That's mainly because art can help you with creating an exciting environment inside the hotel. No guest would like to stare at the bare walls of your hotel. They would simply look wretched to them. This is why you should think about hanging artwork on those walls. Then you will be able to make those walls come alive along with the character.
For example, most guests who come to your hotel would wait in the lobby. You should decorate the lobby with the artwork. Then you can make sure that people have something to stare at during their time spent in the lobby. You just need to use appropriate pieces of abstract art or contemporary art, which would get the visitors deep into them. It is also better if the artwork that you have at the hotel can stick to the minds of the customers, even after they leave your hotel.
You can deliver messages with art
Artwork is capable of delivering useful messages to the customers who walk into your hotel as well. For example, you can use abstract art to let your guests know about the values of your hotel. You can deliver that message with simple and clean artwork as well. For example, you will be able to decorate the lobby of your hotel with artwork that contains sweeping geometric figures or classically inspired artwork.
You can create a perfect first impression
You need to look for ways to deliver a perfect first impression to the guests who walk into your hotel as well. Artwork can assist you with it. When you strategically place artwork, you will be able to create a major impact on the customers who walk into the hotel for the very first time. This can be a much better experience than allowing them to just sit in a waiting room with bare walls.
When you decorate your walls with artwork, you can let your customers feel that you take good care of them. This will help you with depicting both elegance and class as well. On top of that, you can create a comforting experience for the guests, who don't get themselves exposed to such environments in day-to-day life.
You can stay ahead of the competition
Artwork can help you to stay ahead of the competition as well. For example, you can decorate your hotel rooms with unique artwork and impress the guests. Then people who stay in your hotel will figure out that you offer a better experience to them when compared to other competitor hotels. When those guests try to book a hotel the next time, there is a high possibility for them to go ahead with your one.  This will eventually help you to stay ahead of the competition.
Final words
Now you know why you need to get artwork for your hotel. If you are impressed by these reasons, just go ahead, and invest your money in the best artwork that you can possibly find for your hotel.