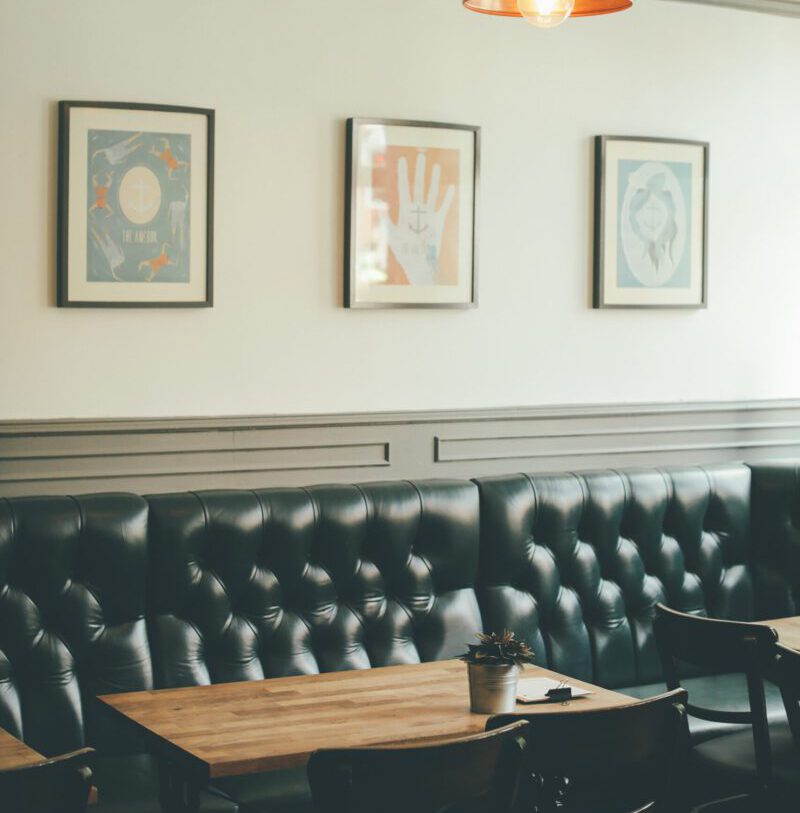 06 Apr

The Value of Art in… RESTAURANTS

 

Restaurants are all about creating fine dining experiences. If you want to get more guests to walk into your restaurant, you should look for the best ways to offer such fine dining experiences to them. This is where artwork can help you. Almost all restaurants out there use some form of art to spice up the interiors. If you are not aware of the reason why they do it, you may go ahead and take a look at the following reasons. Then you will figure out why you should invest in getting contemporary art or abstract art to your restaurant.

 
Artwork offers a fine dining experience
One of the main reasons why you should use artwork in your restaurant is because it can help you with delivering a fine dining experience to the guests. We are living in a world where people can simply get food delivered to their doorsteps and eat. However, they still visit restaurants because of the different dining experiences that they offer. If you fail to offer such a great dining experience, you will not be able to attract new customers to walk into your restaurant. This would eventually create a negative impact on the success of your restaurant.
There are multiple methods available to enrich the dining experience that you offer to diners. Out of those methods, using artwork is the simplest and the most convenient method. Hence, you don't have to think twice before you use artwork in the restaurant.
You can use artwork to create a unique identity
If you are an Italian restaurant owner, your restaurant will not be the only one that offers Italian foods in town. This is applicable to all other types of restaurants as well. This is why you should look for a way to be unique among others. Artwork can help you with it. Along with the use of appropriate contemporary art or abstract art, you will be able to proceed with developing a unique identity. You will be able to use this unique identity to be a different player in the hospitality industry. As a result, you can also build a loyal customer base around your business as well.
You can help the guests to start great conversations
Having artwork around you can create an ideal environment to start great conversations. This is another reason why you should be using artwork in restaurants. Your guests would love the atmosphere available in your restaurant, where they can engage in meaningful conversations with others. This will make your restaurant a favorite place among people to hang out. You can see some guests coming to your restaurant regularly because they have selected your restaurant as the preferred place to engage with meaningful conversations. This can also contribute to the success of your business in the long run.
Final words
Restaurant business and artwork go perfectly well with each other. It will not just contribute towards enhancing the guest experiences but can also provide a perfect environment for your staff to work efficiently. Whether you have a small coffee shop, fast food outlet, or a fine dining restaurant, it is important for you to select the right artwork and improve the ambiance. This will assist you with delivering a perfect sensor experience to all the guests who walk into the restaurant. On top of that, you will be able to make sense of our world with the help of the right artwork. Look around for different options and invest your money in the right restaurant artwork.